Just started fumbling around with this game.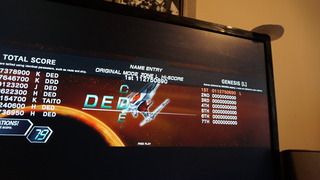 DEL - 112,750,690 - L - Genesis - PC
Amazed at how low scoring Great Thing was
. No missed and laser killed and pretty much the only SCOAR I gained from it was the no miss bonu$.
Weird.
I'll mosh around with other routes.
CHI - Transferring, don't worry