Hello everyone !
I've got a pretty big piece of news to announce here today :
Kamui, Clover-TAC and NAK are travelling to France in April to demo Battle Garegga, Dodonpachi Saidaioujou and Mushihimesama Futari at Stunfest.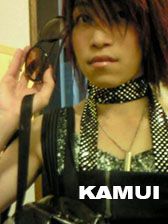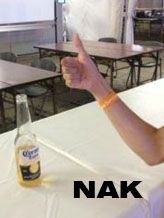 This is happening within the frame of our project titled "Wasshoi In Europe". The idea was initiated by Jon while we met up with Kamui, Erhune and Eaglet at a restaurant in Akihabara last August. This happened because we went to talk with Kamui and other superplayers on the way back from Wasshoi itself (Kamui is also part of Wasshoi's organizers), which were all happy to talk to Western shmuppers. There are two disconnected worlds of shmups that are interested in each other, and we thought of asking Kamui about the possibility of coming to Europe to demo shmups. A project was outlined and first talked about to 3HitCombo, the association behind Stunfest. After the success of our Superplay Live MIG demos including shmups, I forwarded a more accurate framework for the project to 3HitCombo who agreed to do it. A lot of emails were sent to make this work, essentially going back and forth between France and Japan with Jon doing the Japanese side and myself doing the French side. It was a lot of work and we weren't sure it would happen, until we were finally able to confirm that everything would work, a few weeks ago. The Superplay Live and 3HitCombo staff have helped a great deal on the French side.
I believe this is the first Japanese shmup demonstration by world record holders outside of Japan, or at least in the "Western" world. I'm very happy about it, as I consider this not only a beautiful gift to the western shmup community, but also a great opportunity to communicate our common passion for shmups to people who don't know much about them. There will be plenty at Stunfest, and they will see top level play with quality commentary on the main stage.
The players will also likely take part in a conference following screenings of the 100yen documentary (which deals with the japanese arcade scene).
Perhaps some of you guys will want to come to Stunfest this year because of this, if so, here are some information :
•
http://www.stunfest.fr/english-informations/
• Rennes has an airport and is also easily reachable by train from Paris.
• It has a cheap youthhostel that I have used a bunch of times when I attended Stunfest, about 20€ per night breakfast included. You can also couchsurf for free of course.
• The price for entering Stunfest is usually around 15€ for 3 days I think.
• The dates are April 26th, 27th and 28th.
• It is a really great event to attend because it is organized by an association, has a ton of attendees and features, stays open at night for a party with 8bit music, conferences, tons of free play games and fighting game matches and tournaments which you can spectate or take part in, with high level matches with commentary on a big stage. One of the reasons why it's such a cool event is that it's all about passion rather than money if you know what I mean. We, the shmup guys from France, usually hang out around 6 free play cabs with a bunch of shmups, play and do demos on a smaller scene and sometimes on the main one. This year, Kamui, Clover-TAC and NAK will be with us. So join in !!
Defraying the players :

We were unable to fully compensate the superplayers for their trip. They are very happy to come here, but they're having to spend quite a bit of personal money to do that and we would like them to spend less personal money, so a bunch of us have donated some. Actors who have financially contributed to the project are 3HitCombo, the 100Y directors, a French gaming magazine named Pix'N'Love and the Wasshoi founders themselves. If you would like to donate some money, you can send some to this paypal account : skyengines@yahoo.com (unfortunately we are unable to set up a regular donation button :/).
All of the donations will go to the 3 players themselves to make their trip less expensive.
We will make a list of donators and publish it so the Japanese players and observers can see the Western support :]
You can input a name or nickname or "anonymous" in the "Subject field" and whatever message you like in the optional field which will be added to the list.
Please don't hesitate if you have any questions or remarks or whatever, I will be following up with more information here before and after Stunfest.