Sumez wrote:
Just picked up (and finished) Crisis Force for the Famicom.
God damn this game is awesome. By far one of the most competent shooters I've seen for an 8-bit home console. The difficulty is definitely geared for the home market as well, and it was a bit of a breeze, especially the leeway you have of being able to take an extra hit as long as your weapons are even slightly upgraded. But it's immensely creative, just keeps on giving with the absurd abundance of boss fights towards the end. It's a ton of fun, and the hitboxes are likely the most fair I've seen in any NES/FC shmup.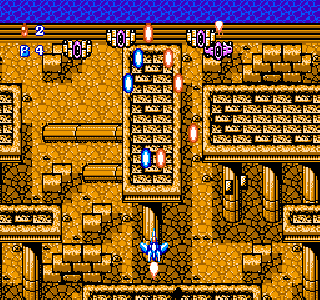 Hopefully the game's Hard mode will be able to give it some more replayability, because as far as I can tell scoring is cosmetic at best.
this games is great and absolutely unique, you can morph to super alien ish by collecting red orb, but the times is limited, and can be running low faster if you get hit by enemy, i like the third morph, wide shot targeting enemy in your front/side, cool! and nice soundtrack too, i remember playing it with my brother 18 years ago